First Impression on Empava
Based in California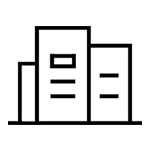 We have our own factory

200 members
Learn More About Empava
TO PUSH THE BOUNDARY OF OUR FIELD
Founded in 2015, we set out to make stylish bathtub and appliances available online. It was unconventional. It pushed the boundaries. But we did it anyway. We built manufacturing and shipping efficiencies to make great looking bathtub and appliances available near and far. We built design and style into our approach and prioritized making products people liked to look at. We set out to revolutionize the bathtub and appliance industry. Stay tuned, because we're just getting started.
DESIGNED TO DELIVER
Our brand's core value is to create bathtub and appliances that not only meet the highest standards of functionality and quality but also enhance the lives of our customers in meaningful ways. We firmly believe that appliances should do more than just perform their intended tasks; they should deliver exceptional experiences and simplify daily routines.
OUR INSPIRATION
We push boundaries within the kitchen and bath buying experience by delivering sleek, elegant appliances right to the front door. From cooktops to bathtubs, we make stylish, innovative, affordable products available to order online. To find innovative, stylish bathtubs and appliances, and buy home improvement products you actually like matters a lot.
MAKE TOP APPLIANCES AFFORDABLE
With Empava, you can expect affordability, quality, and convenience in every bathtub and appliance we offer. Join our community of satisfied customers and discover the joy of owning reliable, budget-friendly appliances and bathtubs that enhance your daily life.