Let us help you customize your bathtub
New product $500 off lasts until 10.25
Discount code: Master500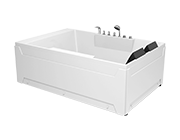 Sku/Size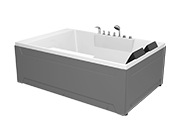 Interior Color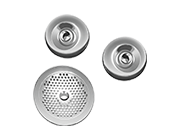 Nozzle customization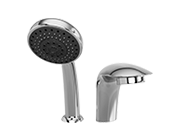 Hardware Accessories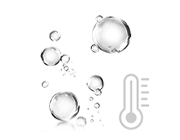 Function

MPC367
MPC351
MPC408
MPC319
MPC07

66.14X47.24X24.02

70.87X47.24X24.02

76.77X51.18X24.02
66X48X28
$2411.00
71X48X28
$2576.00
77X48X28
$2965.00
59X30X25
$2060.00
67X30X24
$2165.00
71X33X24
$2391.00
59X30X24
$1987.00
67X32X24
$2091.00
71X33X24
$2302.00
59X59X27
$2199.00
59X30X24
$2413.00
67X32X24
$2516.00
71X30X24
$2627.00
2
Integral color / Exterior
White
$0.00
Pearl White
$374.00
Pearl Gray
$485.00
Black
$374.00
Pearl White + White
$374.00
Pearl Gray + White
$485.00
Black + White
$374.00
Hydro Massage Jet
$
2,450
.00 Budget Series. Add each option individually.Quality Series Packages Include Most
Air Massage Jet
$
2,450
.00 Budget Series. Add each option individually.Quality Series Packages Include Most
Hydro Massage+Air Massage
$
2,450
.00 Budget Series. Add each option individuallyQuality Series Packages Include
10 water jets+16 air jets
12 water jets+20 air jets
10 water jets+19 air jets
12 water jets+23 air jets
10 water jets+24 air jets
12 water jets+29 air jets
10 water jets+12 air jets
13 water jets+14 air jets
10 water jets+12 air jets
13 water jets+16 air jets
10 water jets+16 air jets
14 water jets+19 air jets
12 water jets+16 air jets
16 water jets+20 air jets
20 water jets+26 air jets
12 water jets+16 air jets
16 water jets+20 air jets
20 water jets+26 air jets
16 water jets+16 air jets
24 water jets+20 air jets
28 water jets+26 air jets
10 water jets+10 air jets
14 water jets+14 air jets
16 water jets+20 air jets
12 water jets+14 air jets
12 water jets+14 air jets
16 water jets+20 air jets
10 water jets+12 air jets
10 water jets+16 air jets
Not Jet
Chrome
$0.00
Brushed Nickel
$145.00
Brushed Gold
$158.00
Bronze
$168.00
Glossy Black
$129.00
Chrome
$0.00
Brushed Nickel
$145.00
Brushed Gold
$158.00
Bronze
$168.00
Glossy Black
$129.00
Chrome
$0.00
Brushed Nickel
$145.00
Brushed Gold
$158.00
Bronze
$168.00
Glossy Black
$129.00
Chrome
$0.00
Brushed Nickel
$145.00
Brushed Gold
$158.00
Bronze
$168.00
Glossy Black
$129.00
Chrome
$0.00
Brushed Nickel
$145.00
Brushed Gold
$158.00
Bronze
$168.00
Glossy Black
$129.00
Black
$0.00
White
$15.00
White
$15.00
Black
$0.00
White
$15.00
Black
$0.00
White
$15.00
Black
$0.00
White
$15.00
Black
$0.00
Chrome
$0.00
Brushed Nickel
$40.00
Brushed Gold
$40.00
Bronze
$40.00
Glossy Black
$40.00

Left
$0.00

Center
$0.00

Right
$0.00

Left
$0.00

Center
$0.00

Right
$0.00

Left
$0.00
Center
$0.00

Right
$0.00

Left
$0.00

Center
$0.00

Right
$0.00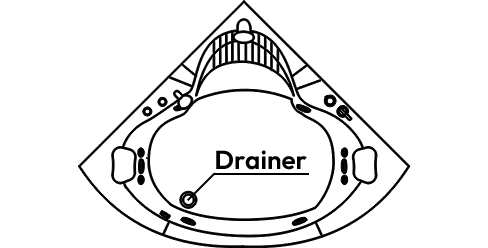 Left
$0.00
Neck Massage Headrest
$59.00
the head is where the brain is, hence regular head massage can not only relieve stress or migraines but also improve memory and concentration.
Rotatable Anti-suction Nozzle
$50.00
Child-safe anti-suck nozzle
Aromatherapy infuses the air with scent as the hot water bubbles through the jets. 
Oxygen Revi-skin Therapy
$1103.00
The oxygen revi-skin therapy produces microbubbles with a diameter of 10-40 micrometers. They can penetrate deep into your pores, unlike ordinary water and soap, effectively cleaning the skin without causing irritation to sensitive skin.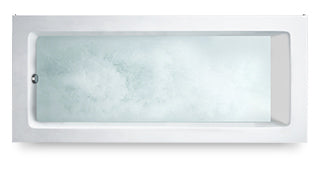 Pre-installed Thermostat
$289.00
 the pre-installed thermostat helps maintain water temperature (96.8 To 107.6-degree Fahrenheit) to extend your experience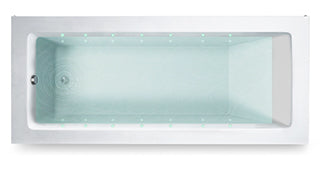 Waterfall with colorful lights
$171.00
if chromatherapy alone is not enough, then get its upgraded version with a waterfall feature that provides a double soothing mood.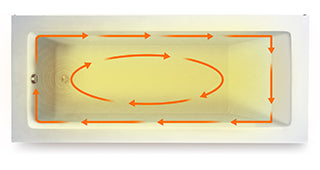 infuses your bath water with a range of healing hues, spanning from warm (stimulating) to cool (calming).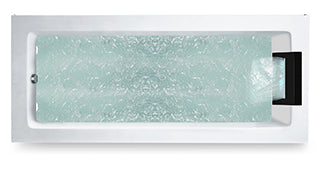 Reservation summary
Warranty period: 10 years
Please note:
1. Non-product problems, customized products do not accept returns
2. Ordinary customization cycle is 3 months, complex function customization cycle is 3-4 months
3. If you have other customization needs, please contact email service@ibathtub.com

Add to Cart